At CubeLearn we address the fast growing need for certification and compliance training in the financial sector in India.
In the recent years Indian financial sector investors and participants have matured and gone global. To align themselves to their ambitions, markets and large institutions have started to build processes and infrastructure which adapt to the latest standards like Basel Norms III. This shift promises an increased demand for skilled, qualified manpower who are proficient with the latest in the financial industry.
Who are We?
We are a team of professionals, with extensive experience in the financial and internet industry. We are focused at enabling the new-age finance professional in India to work at par with his global peers in this dynamic and progressive industry. CubeLearn equips professionals with learning which builds competence and expertise in:
Global processes

The latest technology; and

Modern tools for compliance and risk management.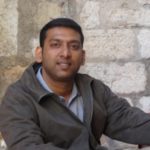 Nilabh is a management professional with two decades of work experience in banking and finance, payments and smart cards and internet sales and marketing. He is an astute investment mentor and provides professional advice on Investment and Wealth Management, to High-Networth Individuals (HNI) and Senior Corporate Professionals. He has passed all three levels of CFA Program. He has held senior management positions with Sodexo India, ICICI Bank and Times Internet and has contributed significantly as a business leader with expertise in market strategy, business & product development and business analytics.
Nilabh has founded CubeLearn with the mission of imparting practical and contemporary business skills in the Banking & Finance sector and as a career development and skill upgradation platform, accessible to all.
Subhadip is a senior banker with more than a decade of experience across all major functions in the Banking domain. His core competency lies in treasury and international trade.
He is presently working as Vice President and Zonal Head – Eastern Region for a reputed private bank. He has had successful stints with ICICI bank and IndusInd bank handling large corporates and financial institutions.
He has been a public speaker on risk management in several forums such as Pharmexcil and Textile Export-Import Council, sponsored by The Ministry of Commerce. He has also served as a guest lecturer in IBS Kolkata and other MBA institutes.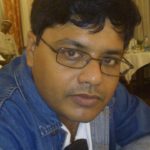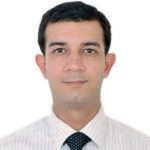 Kushal is a senior Banker with experience across global industry leaders. He has cross functional experience across sales and product functions involving thorough analytical and risk reward analysis and decision making. He is also a shrewd participant of investment markets across asset classes in India and abroad.
Kushal is based out of London and works as a banking & finance consultant. Previously, he has had successful stints with Royal Bank of Scotland (RBS) and GE Money.